Art Education
Starts Here
Find The Best Art Colleges, Online Art Schools, Art Classes & Art Tutorials.​
Art Schools By Discipline
Style & Clothes
Fashion Design
Fashion Buying
Merchandising
Fashion Styling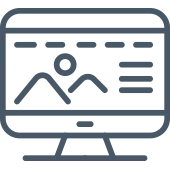 Digital Art
Media Arts
Graphic Design
Game Design
3D Animation
Motion Graphics
Room Styling
Interior Design
Home Staging
Landscape Design
Home Organizing
Food & Restaurant
Chef Training
Food Stylist
Pastry Chef
Wine & Beverage
Fine Arts
Traditional Art
Sculpting
Painting
Architecture
Music

Art Schools By State
The Best Art School For You!​
When most people think of art school, they imagine a place where aspiring artists learn to paint or sculpt. While it is true that art schools do offer courses in these media, they also provide much more.
In fact, art schools encompass a wide range of professional fields, including graphic design, architecture, photography, and fashion design. As such, they provide a well-rounded education that can prepare students for a variety of careers.
Many art school graduates go on to work as professional artists, but others find success in fields like advertising, event planning, and interior design.
No matter what their chosen field may be, art school graduates are armed with the skills and knowledge they need to succeed.
Start Your Art Career
Creative people love channeling their talents into their careers or making careers of their talents entirely. If you're an artist,…
Learn
Identify whether you have what it takes to become a professional.
Research
Find the art college or university that fits you best.
Connect
Join 1000's of other students and enthusiasts in our art community.
Get Your Free Admissions Guide!
Download our free guide that gives you the inside scoop on how to apply and get accepted to the most prestigious art schools in the country.